Take action to protect the biodiversity in your community and start working to achieve a Natural Private Reserve. Natural Private Reserves areas are defined as areas that, because they have particular characteristics of flora, fauna, scenic beauty or historical-cultural heritage, must be preserved, preserved and managed for the enjoyment of present and future generations of our region and the world.
Natural Private Reserves contribute to biodiversity conservation of natural resources, facilitate research activities, moderate and maintain local climate stability, protect soils and watersheds, provide spaces for recreation and help in the preservation of cultural, water and landscape heritage in addition to facilitating the promotion of environmental education and ecotourism activities.
OBJECTIVE
Develop clusters of protected areas for the conservation of the biodiversity, through the identification, delimitation and protection of areas of special value for their ecosystem and for their natural wealth. Currently our work is focused in two departments: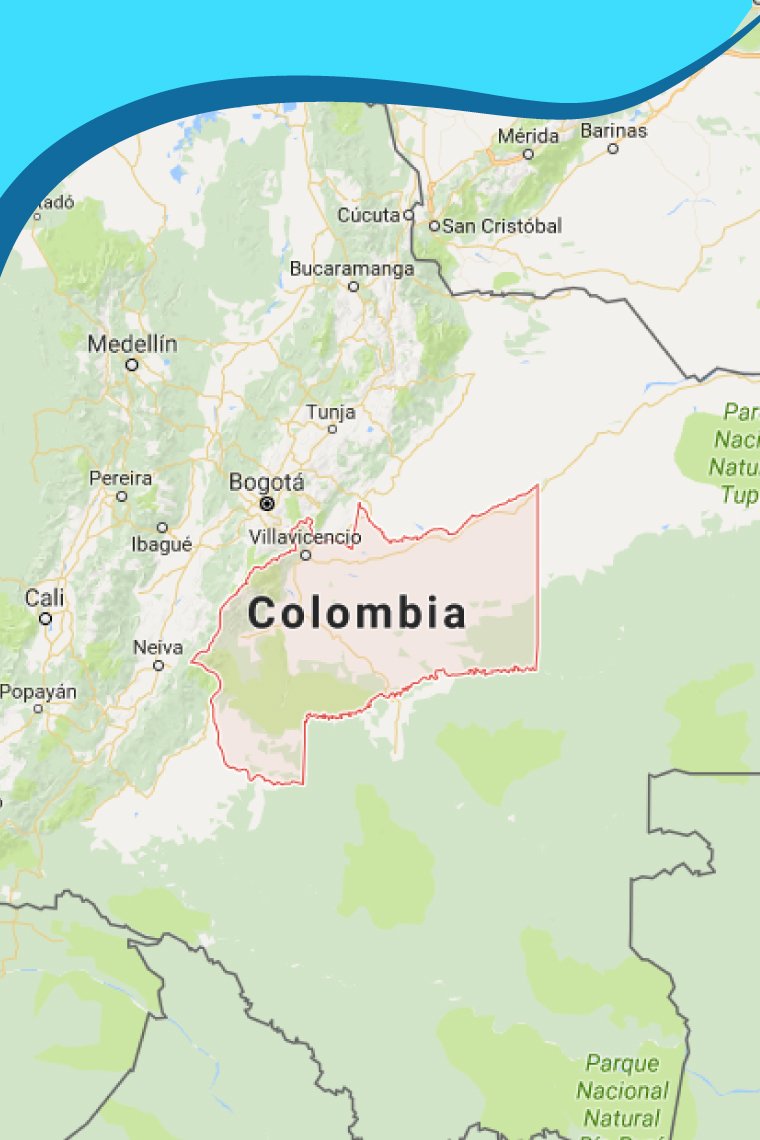 Meta The department of Meta is one of the 32 departments of Colombia, located in the central region of the country, whose territory extends from the piedmont ridge to the Llanos Orientales.
The department of Meta is one of the largest in Colombia, with an area Of 85,770 km ², equivalent to 7.5% of the national territory, and has a great water wealth due to the many tributaries of the Orinoco River that cross the department and that are born in the Eastern Cordillera. Although the department is part of the eastern plains of Colombia, it has mountainous Andean areas, including one of the most famous natural parks in the country, known as the Serrania de la Macarena.
The Meta is a department of livestock, agricultural and mining, a land full of contrasting landscapes filled with animals and plants such as:
The Danta, Chacharo, Lapa, Oso Hormiguero, Araguato, Chiguire, Canaguaro, Venado, Jaguar, and Orchidsamongmany more.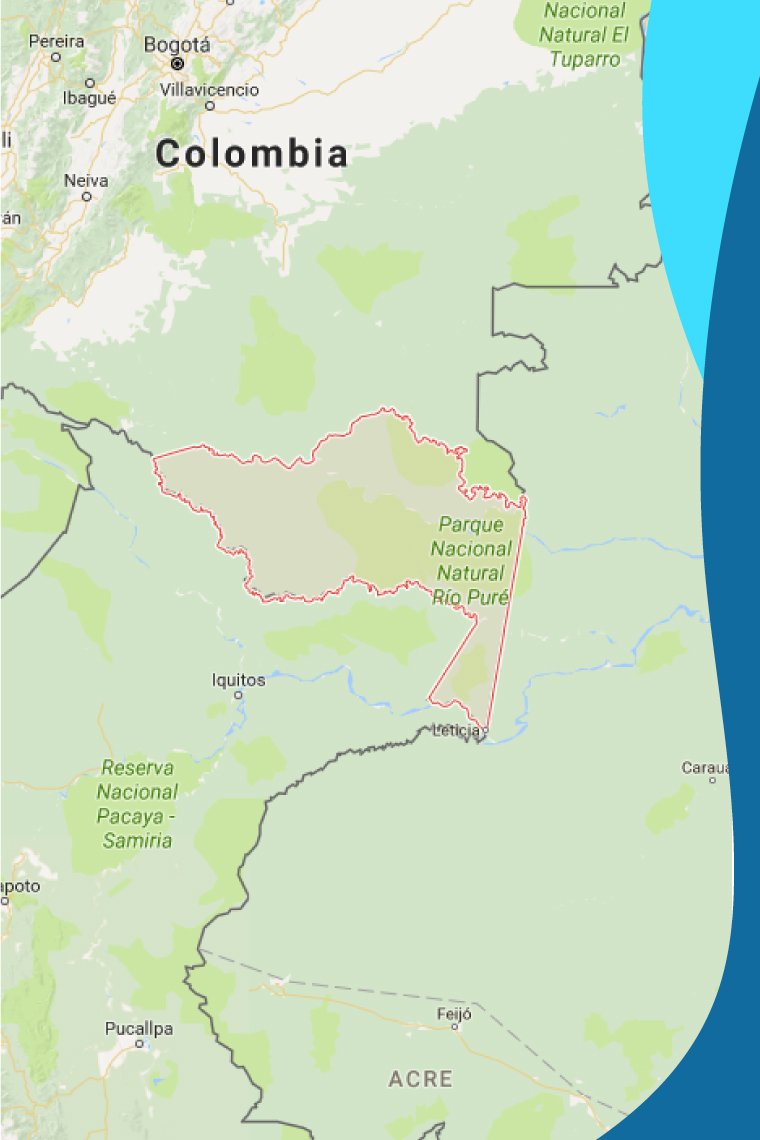 Amazonas Amazonas is one of the 32 departments of Colombia, located in the southern part of the country, largely south of the equator. It is the largest Colombian department in terms of territorial extension and is made up entirely of territory of the Amazon Rainforest.
The southern portion of the department, south of the Putumayo River, is called the "Amazonian Trapeze," which includes the triple border of Colombia, Peru and Brazil, Colombian access to the Amazon River – its southern boundary – and the department's capital, The city of Leticia.
Development and farming continue to threaten nature's special places at an unprecedented rate.
With your help, we can protect the biodiversity of the Amazonas and provide which critical habitat for a number of threatened and endangered species.
Hectare Protection Goal: 10,000 hectares